---
Summary
Setiap orang di tempat kerja menghadapi stres di tempat kerja: pelanggan yang marah, agresif atau menuntut, dan bahkan rekan kerja; memberikan tujuan, memenuhi tenggat waktu dan mengelola prioritas. Berhasil mengelola konflik adalah salah satu keterampilan terpenting yang dapat Anda pelajari dan kembangkan. Dalam kursus ini Anda akan mempelajari berbagai strategi untuk mengelola konflik secara efektif, untuk membangun hubungan yang lebih kuat & meminimalkan dampak negatif pada kinerja dan produktivitas.
---
Memahami apa itu konflik dan bagaimana konflik itu dapat meningkat di tempat kerja

Mengidentifikasi lima gaya resolusi konflik yang paling umum, dan kapan menggunakannya

Mendapatkan berbagai teknik untuk membantu dalam menangani berbagai jenis konflik

Menyampaikan informasi secara positif melalui keterampilan komunikasi tatap muka yang efektif

Menetapkan teknik yang efektif untuk strategi intervensi yang tepat waktu

Mengembangkan kemampuan mengelola konflik dengan percaya diri untuk meningkatkan produktivitas & kinerja
Powered by Froala Editor
---
×
---
---
Siapapun yang mengalami atau pernah mengalami konflik kerja antara rekan kerja lain. Orang yang menginginkan mekanisme standar untuk menangani konflik secara tepat waktu, sehingga mereka dapat meminimalkan efek dalam organisasi
Powered by Froala Editor
---
Putera Lengkong, MBA memiliki pengalaman lebih dari 15 tahun dalam kepemimpinan dan manajemen, negosiasi dan persuasi, serta coaching. Selain sebagai seorang trainer profesional, pria ini juga adalah praktisi bisnis dengan beberapa bidang usaha.
Dirinya membantu banyak klien dari berbagai profesi (atlet, mahasiswa, eksekutif), dan berbagai posisi (staf, manajemen, pemilik bisnis), dari berbagai industri (dari asuransi, lembaga keuangan, otomotif, consumer goods, farmasi, telekomunikasi & media , hingga minyak & gas, pertambangan, pulp & paper) untuk mengembangkan dan mengeluarkan potensi terbaik mereka. Termasuk salah satunya adalah peraih medali emas bulu tangkis Olimpiade 2016.
Putera menulis 4 buku laris nasional dan penulis 4 CD audio laris. Dirinya juga adalah pembicara tamu di beberapa program radio dan TV.

Putera Lengkong memiliki lisensi dan sertifikasi sebagai: Licensed Master Practitioner of Neuro-Linguistic ProgrammingTM, Certified Practitioner of Emotional Skills and Competences, Certified Practitioner of Evaluating Truth and Credibility, Certified Practitioner of Edward de Bono Six Thinking Hats, dan Certified Life Coach.
Subscribe Now Click to start course
2. Pre Test

1. Mitos Umum tentang Konflik
07:03
2. Definisi Konflik dan 4 Jenis Konflik bagian 1
12:30
3. Definisi Konflik dan 4 Jenis Konflik bagian 2
10:46
4. Contoh 7 Gaya Konflik Negatif dan Cara Meresponnya
13:33
5. Ujian 1

1. 5 Gaya Resolusi Konflik dan Saat yang Tepat untuk menggunakannya 1
10:24
2. 5 Gaya Resolusi Konflik dan Saat yang Tepat untuk menggunakannya 2
12:44
3. Ujian 2

1. 3 Langkah Teknik Komunikasi Asertif bagian 1
07:07
2. 3 Langkah Teknik Komunikasi Asertif bagian 2
07:08
3. 8 Langkah Teknik Mendengarkan Efektif
13:10
4. Ujian 3

1. Metode 3R plus 1F
07:45
2. Metode 3R plus 1F part 2
07:26
3. Ujian 4

1. 4 Langkah Bernegosiasi 1
08:34
2. 4 Langkah Bernegosiasi 2
06:40
3. Ujian 5

1. Ujian Akhir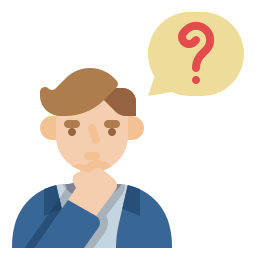 You don't have any question posted yet